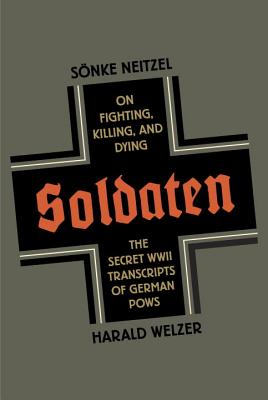 Sönke Neitzel
& Harald Welzer. Jefferson Chase, translator.
Soldaten: On Fighting, Killing, and Dying - The Secret WWII Transcripts of German POWs
. Alfred A Knopf, New York, 2012.
Jennifer Teege
, author of
My Grandfather Would Have Shot Me
, spoke in my town. I asked her about English language books which might help me understand the mentality of Germans during fascism, and she recommend this book.
Sönke Neitzel, a historian, and Harald Welzer, a social psychologist, analyzed declassified transcripts of surreptitiously recorded conversations of
German
prisoners of war in British & American prisons during World War II. These transcripts confirm both the shocking level of violence fascists unleashed and the suitability of the psychological and institutional structures of a modern capitalist, industrial society to support this violence. Reading it in the United States of America in 2019 increases the urgency of radical resistance to oligarch-inspired labor docility, militarism and
global genocide through ecological destruction
.