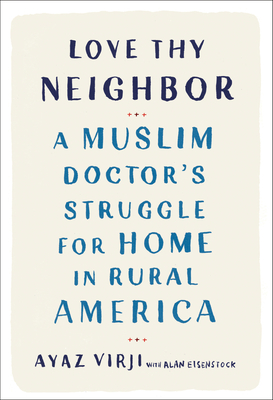 Maya Rao reviewed
Love They Neighbor: A Muslim Doctor's Struggle for Home in Rural America
by
Ayaz Virji
with
Alan Eisenstock
for the
Lincoln Journal Star for August 11, 2019
.
So many narratives about rural America in the wake of President Donald Trump's election have been told through the eyes of the white working class. Yet Ayaz Virji's memoir as a Muslim doctor in small-town Minnesota offers a revealing perspective that challenges us to think more broadly about community and faith in Trump Country, where the author chronicles the conflicts between his calling to practice rural medicine and find acceptance in his religious identity. --- read more ---
National Public Radio published
an interview with Dr. Ayaz on June 19, 2019
.
I have not read the book. Find it in a
nearby library
.