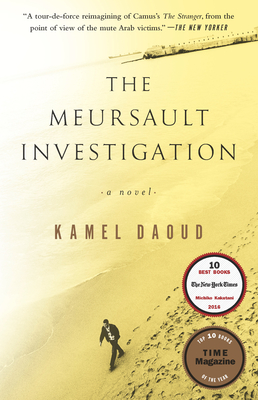 Kamel Daoud's novel was originally published in French under the tile 
Meurault, contre-enquête
in 2013 in Algeria. John Cullen's English translation is entitled
The Meursault Investigation
, and it was published in 2015. There is also an
Arabic translation under the title معارضة الغريب
.
By no means should this blog entry be considered a genuine review. Nevertheless, I hope some of my thoughts after reading
Albert Camus's L'etranger
(English title The Stranger), excerpts of Edward Said's
Culture and Imperialism
and Kamel Daoud's recent novel will be useful.
This does contain a
few spoilers
.
1. I don't think it's useful to read
The Meursault Investigation
without having first read
The Stranger
. Kamel Daoud
denies that his novel is a response to Albert Camus
, and I actually buy that. It's just that there's too much
meta
going on in Kamel Daoud's novel which a reader who hadn't read
The Stranger
would miss.